Dining
To find the best local restaurants near you, browse our local fine dining news below.
Updated 1 week, 4 days ago
MOSES LAKE — There's a word Jamsri Piturachsatit frequently uses to describe Moses Lake.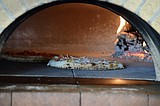 Updated 1 month ago
SOAP LAKE — Azad Tarikian didn't come to the United States to start a restaurant.
---