Senior moment: Jessie Loera wraps up collegiate career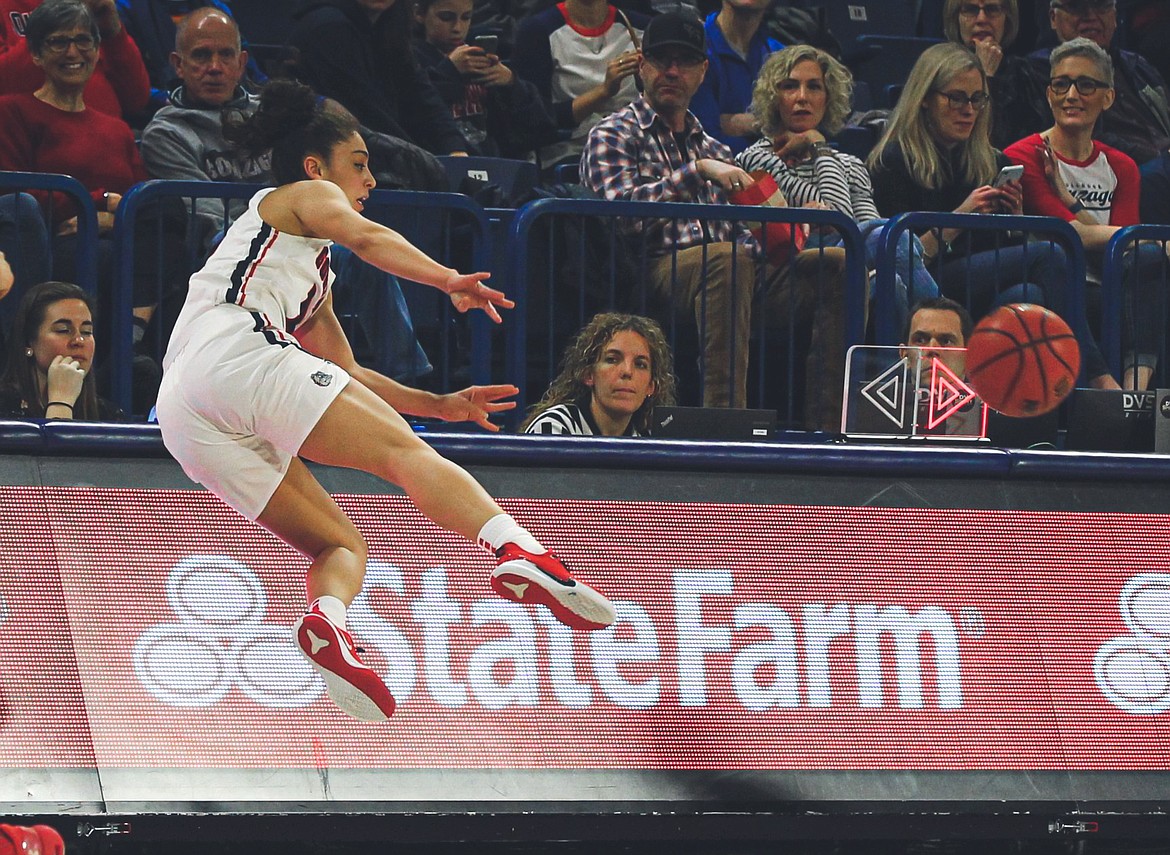 Gonzaga senior and Moses Lake High School graduate Jessie Loera saves the ball from going out of bounds in a game against St. Mary's earlier in the season.
Gonzaga Athletics photo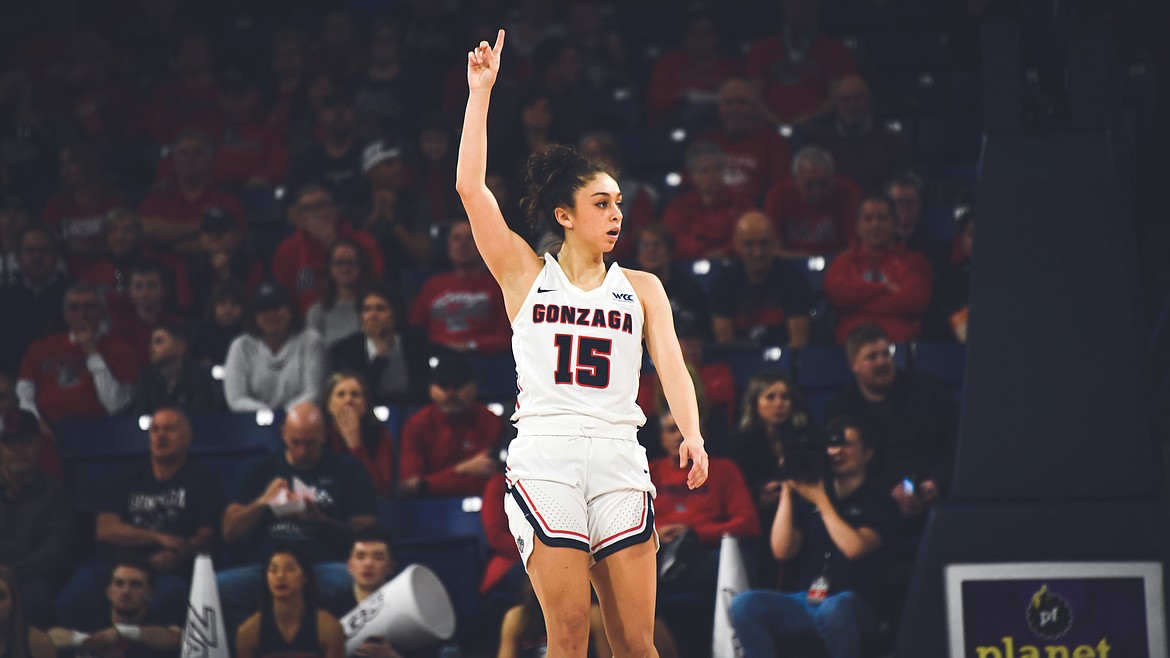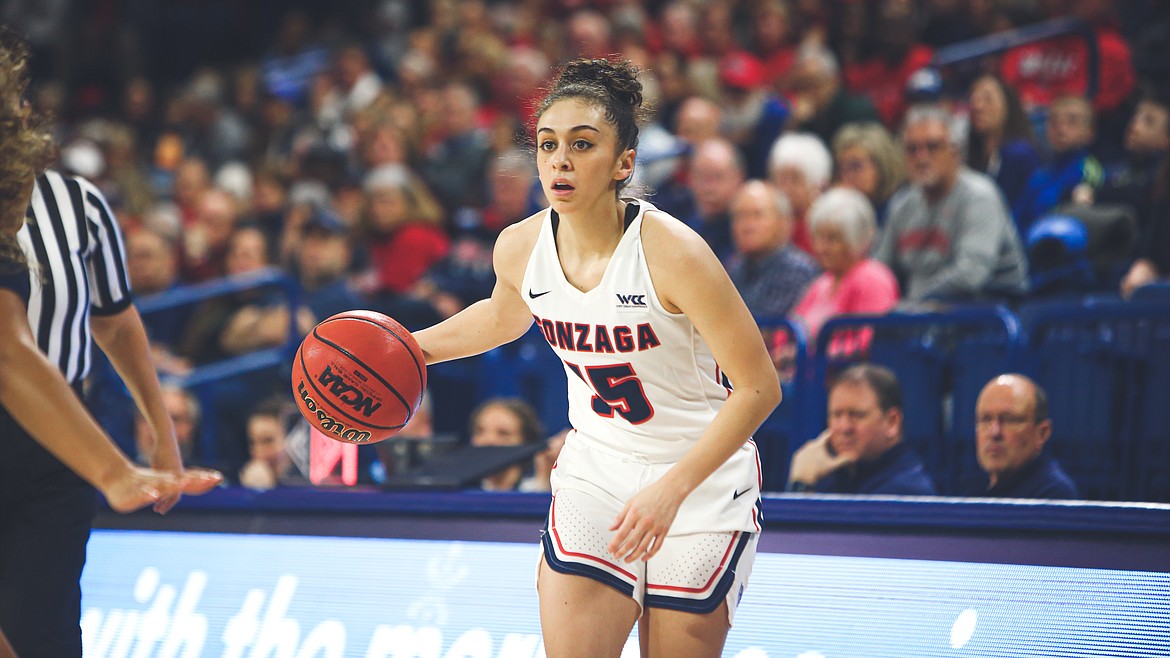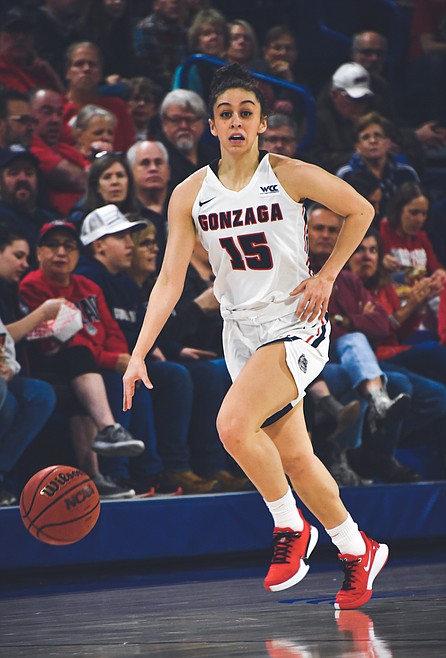 Gonzaga senior point guard Jessie Loera brings the ball up a court during a game at McCarthey Athletic Center.
Gonzaga Athletics photo
Previous
Next
by
Connor Vanderweyst
Staff Writer
|
February 13, 2020 11:27 PM
SPOKANE — Jessie Loera said it felt like yesterday when she committed to Gonzaga.
It might feel like Loera's choice was made only yesterday, but her senior night with the Bulldogs is tomorrow. The starting point guard will play her final regular-season game — still a possibility of home postseason games — at McCarthey Athletic Center Saturday against Santa Clara.
"It's been a great place to come for school and basketball," Loera said. "The atmosphere around the girls and the team and just the place here at Gonzaga has been wonderful and it was totally the fit that I had been looking for. I have been grateful every day that I decided to come to Gonzaga."
Loera verbally committed to Gonzaga the summer of 2015 before signing her letter of intent during the school year.
"You have that thought in your head where it's like, 'OK, I want to be somewhere where I know I'll be comfortable, it's going to work out for me,' and Gonzaga for sure has fulfilled all those wants and needs I was looking for in a school," she said.
Loera's role has steadily increased since she began at GU, from zero games started her first season with the program until now as the full-time starting point guard. She leads the offense on one end while providing dogged defense on the other.
"Ever since freshman year I've taken on so many different roles, being the point, being the guard," Loera said. "Wherever you go, even through high school, you start to develop those roles and you get stronger and more confidence."
Loera's confidence certainly grew toward the end of her junior season when starting point guard Laura Stockton suffered a season-ending injury as the NCAA Tournament loomed. Loera stepped in and provided six points and four rebounds in a first-round win against No. 12 seed Little Rock 68-51, Gonzaga's first March Madness win since Loera joined the team in 2016. Gonzaga nearly reached the Sweet 16 last season, playing No. 4 seed Oregon State to a close 76-70 loss in which Loera scored 11 points.
"That feeling you get from getting past that first round was one of the best feelings we've all had," she said.
Despite a recent 70-60 loss at St. Mary's, Loera's senior season with Gonzaga has been one of the program's most successful. Although the result wasn't what she hoped for, Loera scored a career-high 19 points against the Gaels.
Before last week's loss, the Bulldogs put together a 20-game win streak and were, at one point, ranked 11th in the country — the program's highest ranking ever. The latest loss pushed the Bulldogs back to 15th, but they will undoubtedly be a high seed in the upcoming NCAA Tournament.
"I'm so happy that I could take part in it and we've come a long way since I've been here my freshman year and I know with Gonzaga every year it's a different team, but we've been working towards the same goal of trying to be the best that we can be and it for sure has shown since I've been here until now," Loera said.
The emotions will be unique to her, but Loera isn't the first in her family to go through senior night in college athletics. Her mother, Lori, and big sister, Jordan, both played basketball for the University of Oregon. More, Jessie's little sister Jamie is a sophomore with Arizona State basketball.
"I'm super proud of everything she's accomplished and she has grown to be an outstanding woman," Jamie Loera said. "Not only did she do many great things on the court, but off the court she has influenced and helped many people. I'm very grateful to have had her as a role model as I transitioned into college and as I continue through my journey as a collegiate athlete."
Currently, Jessie Loera is in her final semester of undergrad at Gonzaga and will graduate with a special education teacher's certification. She said her experience student-teaching at Bemiss Elementary in Spokane was "wonderful." It's unclear what her plans are after graduation. There is the option to return to school to pursue a master's degree, go straight into teaching or chase her basketball dream across the ocean.
Jessie Loera has talked to her coaches about the idea of playing professionally overseas, following former teammates Chandler Smith and Zykera Rice.
For now, Jessie Loera is focused on her next game — senior night.
"It's gonna be sad, but it's been such a great journey," she said. "Just thinking about it and how the night's gonna go, I know I'm just gonna do my best and play for everyone who's there to watch us and for the girls and finish out on a strong note."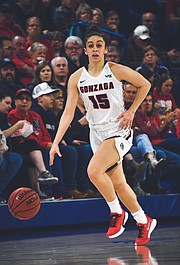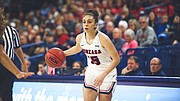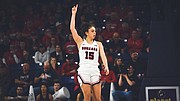 ---