Inslee expands criteria for counties wanting to reopen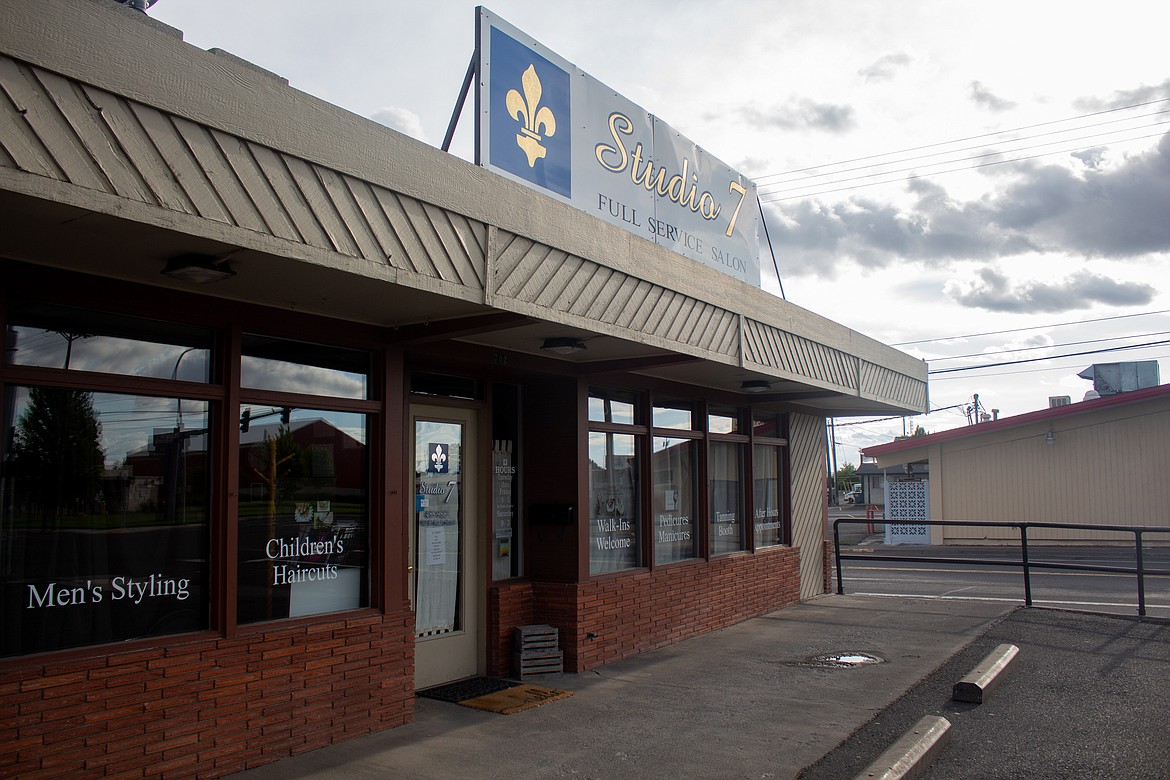 Salons, such as Studio 7 in Othello, are among the list of vendors able to tentatively open under "Phase 2" of Gov. Jay Inslee's reopening plan.
by
Charles H. Featherstone
Staff Writer
|
May 20, 2020 12:15 AM
OLYMPIA — Gov. Jay Inslee said Tuesday that he has expanded the criteria allowing counties to apply for variances to the state's reopening plan, explicitly including Adams and Spokane counties but not Grant County in the list of counties that can now apply.
"There are now more opportunities for more counties to move to Phase 2," Inslee said during a Tuesday morning press conference.
Inslee said the new criteria will allow counties that have had fewer than 10 new confirmed COVID-19 cases per 100,000 people over the prior 14 days to apply to start Phase 2 of his reopening plan, which allows for limited opening of restaurants, salons, barbershops and retail outlets.
Previously, in order to apply for a variance, a county had to be small — 75,000 people or fewer — and have no new COVID-19 cases for three weeks.
Because of the new criteria, Inslee said 22 counties in Washington comprising about 30 percent of the state's population are either in Phase 2, moving toward Phase 2 or are now eligible to apply for Phase 2.
According to Washington Health Secretary John Wiesman, the process for counties to apply for a variance remains unchanged. The state requires an application from the county health officer approved by the county commission, with counties needing 20 percent surge capacity in local hospitals, 14 days of personal protective equipment on hand for local health care workers, and the ability to house those who need to be isolated or quarantined because they have been exposed to the novel coronavirus or show symptoms of COVID-19.
"This really is a community effort," Wiesman said. "We want to help people follow the guidelines."
Both Adams and Spokane counties had applied to the governor's office in the last few weeks and been denied variances.
The expanded variance criteria allows a number of small counties on the Olympic Peninsula, as well as about half the counties in Eastern Washington, to apply for variances.
Inslee said that with the limited opening of rural counties, it is important that people in urban areas not "overload the amenities in those small communities," and that the ability of counties entering Phase 2 early to successfully manage the COVID-19 outbreak in their communities is key to the entire state moving forward with reopening.
The governor also said that the new case level standards — fewer than 10 new cases for 100,000 people over a 14-day period — will likely apply to larger counties as well, though "it is always subject to change" depending on the course of the pandemic.
"We think it is scientifically credible," he said.
Charles H. Featherstone can be reached at cfeatherstone@columbiabasinherald.com.
---