Pet pantry helps critters during crisis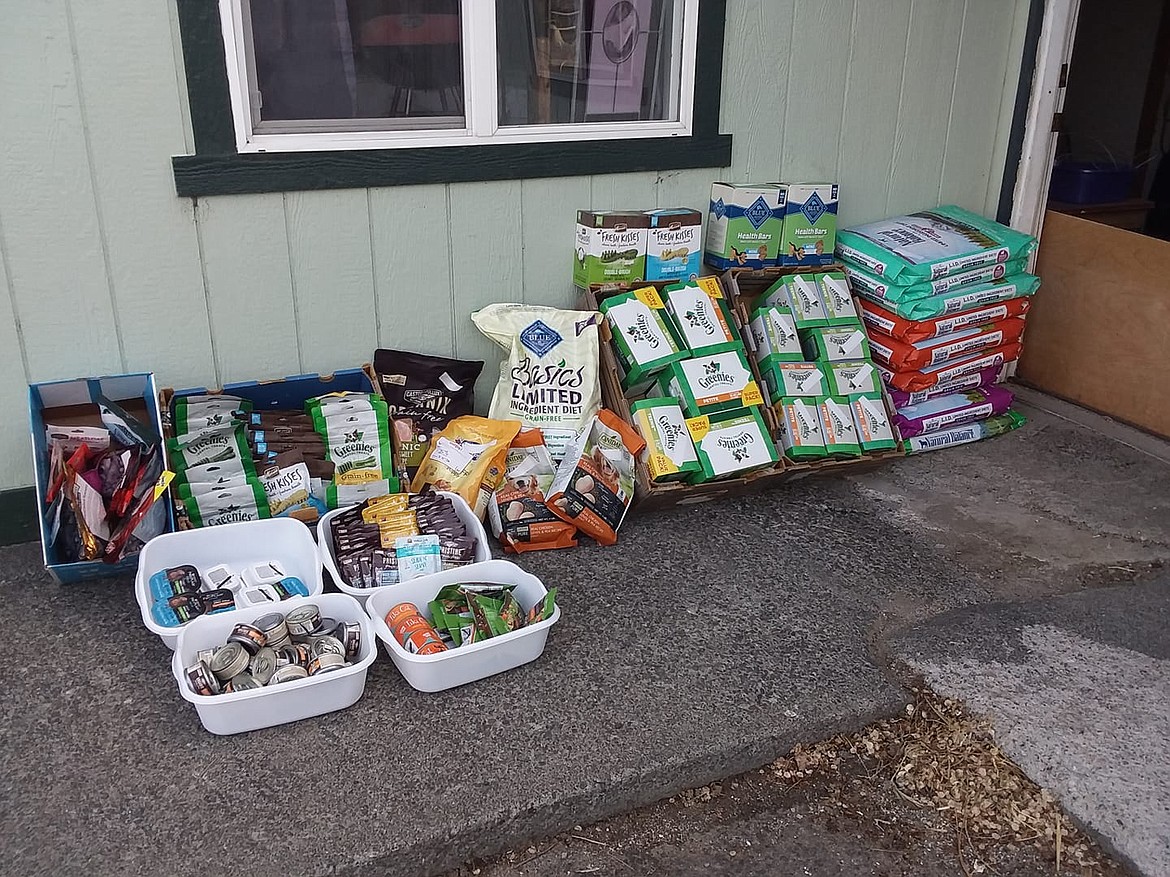 Shawna Kluge's pet pantry started out as a single purchase of pet food and has grown into a resource for pet owners in the community.
Courtesy photo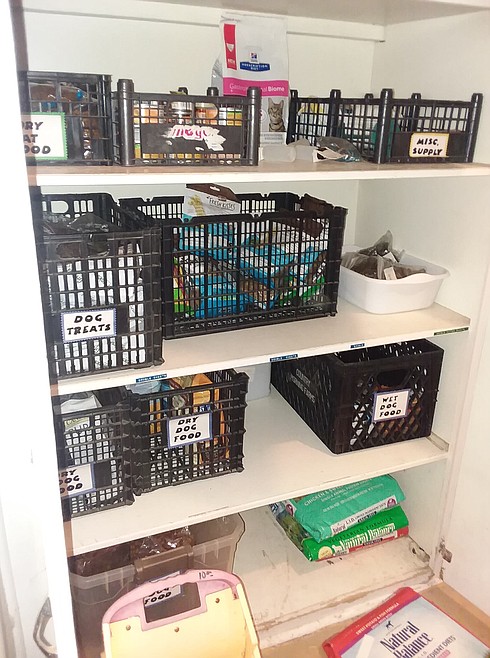 Shawna Kluge's pet pantry started out as a single purchase of pet food and has grown into a resource for pet owners in the community.
Courtesy photo
Previous
Next
by
Joel Martin
Staff Writer
|
June 5, 2020 12:22 AM
SOAP LAKE — Times have been hard lately for a lot of people, what with the state closing businesses due to the coronavirus and some consumer goods unavailable. Food banks and farmers have stepped up to fill some gaps. But there's another population that's struggling too, and it doesn't walk on two legs.
That's who Shawna Kluge, of Soap Lake, set out to help with her pet pantry. Kluge, who moved to Grant County three years ago, has a history of doing animal rescue, particularly through lost-and-found pet pages on social media. When her stimulus check arrived for COVID-19 relief, Kluge decided to put it to use by buying 100 pounds of cat food and dog food to try to help some folks in the community with pets get through the pinch, she said in an email. The Rock Bottom Rocker Pet Pantry, as Kluge named it, was born.
Kluge shared information about having pet food available on her personal profile and "too many" social media pages, she said.
Kaila Palmen, manager of the Moses Lake Petco pet supply store, happened to be up late one night scrolling through social media posts.
"I came across one of her posts asking for donations because there were a lot of pet parents that needed help," Palmen said. "I commented that I am the manager of Petco, get hold of me tomorrow and I can help. And since then I have given her, I believe, two carfuls of food."
The team at Petco regularly donates expired food and clearance items to the local animal shelters, Palmen explained, and this was another way to contribute.
From there the community support snowballed. Donations came in from not only Petco but non-profit organizations and private individuals.
"My one little decision to help community members in need kind of blew up," she said. "Not only because of those in need but because of those willing to help."
Kluge's pantry is a one-woman affair currently, operated out of her home.
"The building that I live in is owned by my family and used to be a motel," she said. "I have the storeroom that was at one time the linen closet. It is currently where I have all of the pet supplies."
A community member has stepped up to offer the use of a shed, she added, if the supplies outgrow their present home.
Kluge is hoping to make the Rock Bottom Rocker Pet Pantry a permanent fixture and possibly acquire non-profit status. Her next step, she said, will be to contact feed stores and see if they have expired items they can donate. She's also hoping to hold a large garage sale to raise funds. Meanwhile, she said, "it's basically operating because of Petco and community members."
The pet pantry is open to any pet owner in the area who needs it, Kluge said.
"It is my overall goal to be able to keep families and pets together," she said. "The only request that I have from individuals receiving help is that they are in need, and that they will do what is best for their pets."
The pantry is in need of food, collars and other supplies. Anybody wishing to donate, or who needs information or supplies, can contact Kluge through the Rock Bottom Rocker Pet Pantry Facebook page at www.facebook.com/The-Rock-Bottom-Rocker-Pet-Pantry-101870001560430.
"It is truly a blessing to be able to do this for our community and families," she said.
"It gives me chills talking about it," Palmen said. "I'm really passionate for it and I will continue helping her until she doesn't need help, whether I work for Petco or not."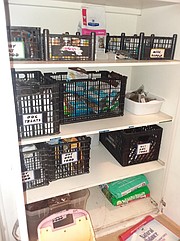 ---