GOP activist sees opportunities on West Side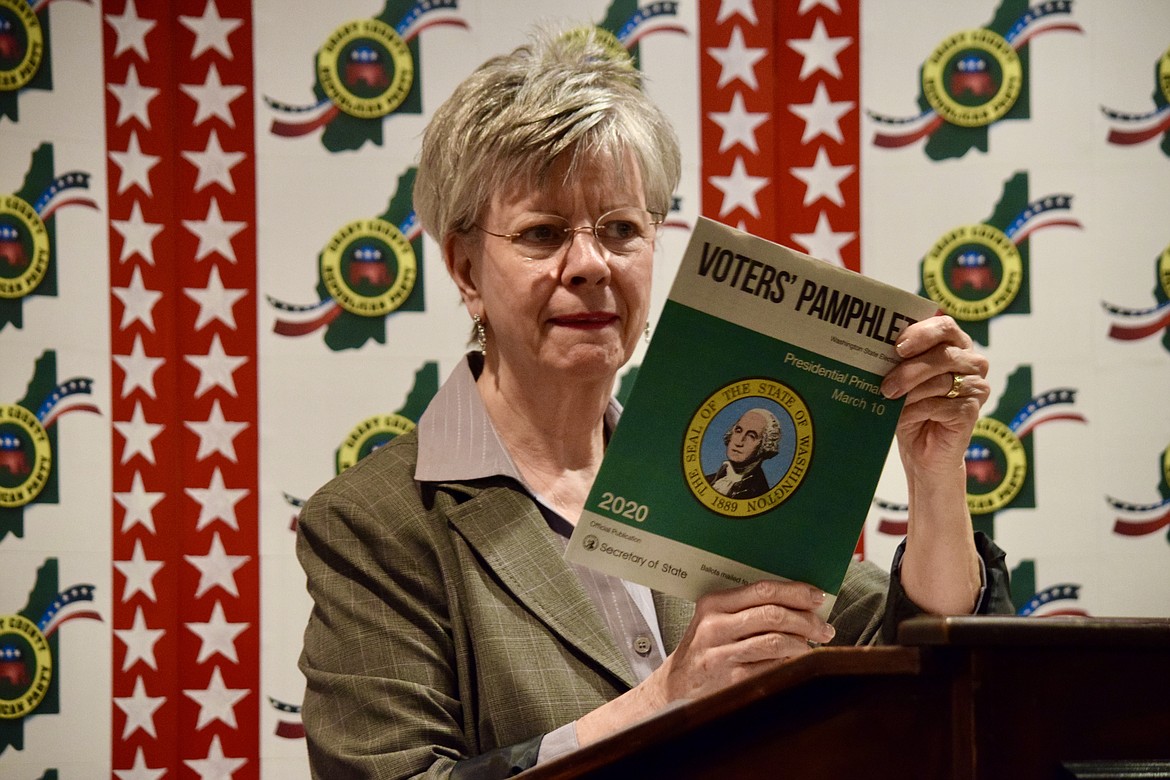 Charles H. Featherstone/Columbia Basin Herald | Grant County Republican Party Chair Barbara Morgan – no relation to keynote speaker Glen Morgan – at the Grant County GOP's annual Lincoln Day Dinner on Saturday holding up what she called "the funniest book I've ever read" – the state voter's pamphlet for the March 10, 2020, presidential primary.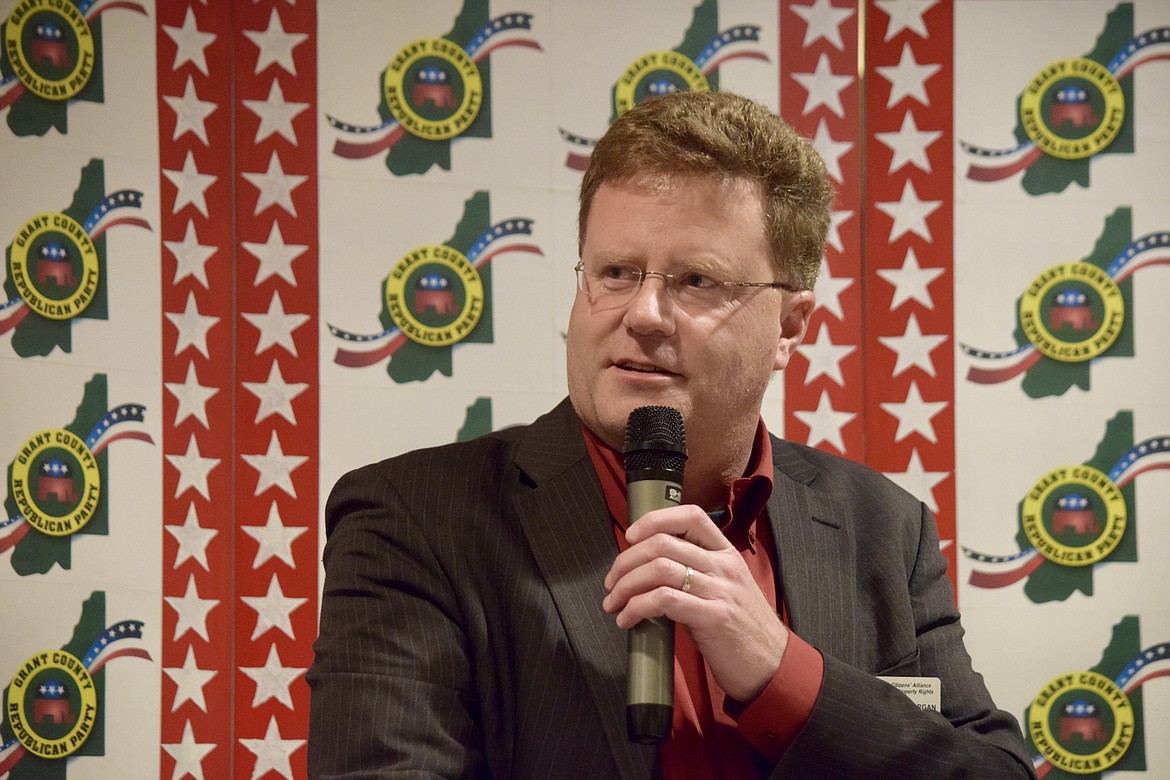 Charles H. Featherstone/Columbia Basin Herald | Washington GOP activist Glen Morgan was the keynote speaker at the Grant County Republic Party's annual Lincoln Day Dinner in Moses Lake on Saturday.
Previous
Next
by
Charles H. Featherstone
Staff Writer
|
February 16, 2020 10:29 PM
MOSES LAKE — One of the most important things Grant County Republicans can do is to support GOP candidates running for election on the west side of the state, according to longtime Republican activist Glen Morgan.
"The future belongs to those who show up," Morgan told attendees of the Grant County Republican Party's Lincoln Day dinner on Saturday. "And it's time we started showing up."
Morgan is the founder of We The Governed, a website that highlights corruption and advocates for private property rights against government regulation, and was the keynote speaker at this year's county GOP gathering and fundraiser.
Grant County Republican Party Chair Barbara Morgan — no relation to the keynote speaker — told attendees there wasn't an empty chair at the Pillar Rock Grill on Saturday.
"We sold out, folks," she said. "That always happens in a presidential election year."
Glen Morgan, the keynote speaker, said the situation with the homeless in Seattle camping everywhere, throwing garbage in the streets and spearfishing salmon in area creeks and rivers, as well as the current city council's unwillingness to deal with the problem has opened up opportunities that city and state Republicans can take advantage of.
"You need to support the GOP on the West Side," he said. "The Democrats have immolated (themselves), and Seattle is not normal, not even for Democratic liberals."
"At least 45 percent of Seattle is disgusted with their council," he added. "They are not Trump-loving Republicans, but this has changed how they see the world."
Morgan said that 13 seats on the West Side could turn to the GOP, and that Grant County Republicans can do their part by supporting West Side Republican candidates seeking to oust Democrats.
"These candidates need your help," he said. "If you like a Republican candidate, support them, help them get elected and stay in office."
Morgan has a long history of activism against what he calls "government staff infections," fighting local and state governments after learning to battle against zoning and building codes in Thurston County.
"Code enforcement got me involved," he said.
Since then, he said he has filed over 580 complaints with the Public Disclosure Commission, which enforces Washington State's election laws, mostly against Democratic candidates.
Morgan also said he talks a lot with disaffected Democrats who have left the party as part of the "Walkaway Movement." According to the #WalkAway Campaign's website, the movement was started in 2018 by Democrats who are "walking away from the lies, the false narratives, the fake news, the race-baiting, the victim narrative, the violence, the vandalism, the vitriol."
"They don't want to talk to your typical Republican, they want to talk to people who are fighting what they just left," he said.
Morgan said the core difference between the Democrats and Republicans is a difference in worldview.
"They believe they can spend your money and make choices for your life better than you can. They really believe that," he said. "And they really do believe that government is the solution to all our problems."
Charles H. Featherstone can be reached at cfeatherstone@columbiabasinherald.com.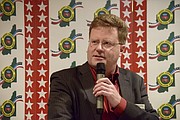 ---