Why kindness?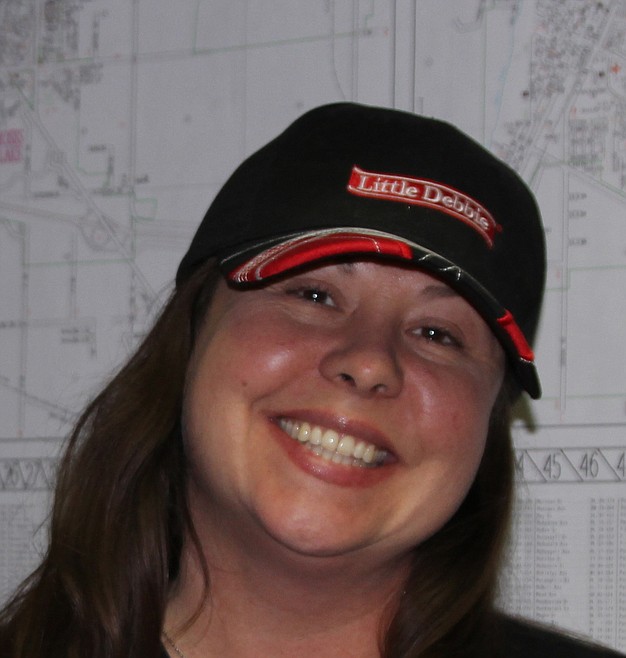 by
Elisia Dalluge
February 12, 2020 11:34 PM
God is intensively working on and through me to be more intimate with holistic kindness. It has become an addiction and beautiful habit to research and initiate projects in order to effectuate and promote the fruits of kindness.
With sincere heartfelt gratitude, thank you to the following for their support, encouragement, participation, and care during this journey.
1. The Columbia Basin Herald. Thanks, everyone.
2. Amy Jo Dalluge, owner of the Green Seed, aka Boss Lady whom I call "my kid sister."
3. Other family and friends who know who you are. Muchas gracias.
4. My church pastors and church family.
5. Moses Lake and Ephrata libraries. Thanks, sweet librarians.
6. Moses Lake Safeway and the district floral department. Thanks, Ed.
7. Domino's Pizza. Thanks, Ralph.
8. The Porterhouse. Thanks, Kale and Sam.
9. The Paradise. Thanks, Pam, Mo and Opie.
10. J's Teriyaki. Thanks, Jay and the other guys.
11. The 12 Hawk B&G. Thanks, Amy. Thanks, Boo.
12. Moses Lake City Council and staff. Thanks Katherine, Chief Fuhr and Debbie.
13. Othello City Mayor and Lutey Family.
14. Ephrata City. Thanks, Wes and Mike.
15. Grant County Commissioners and staff. Thanks, Cindy, Tom, Rich and Barb.
16. Moses Lake Chamber of Commerce. Thanks, lovely ladies with the red roses.
17. Gov. Inslee and staff.
18. Thanks 13th District Representatives Tom and Alex. Super big thanks to Senator Judy Warnick.
19. Thanks, PUD of Grant County. Let's celebrate.
20. Thanks, MomsRising. Thanks, Sara and Anita.
21. In advance, thank you to everyone else who adopts and/or chooses to participate in this special observance.
"We the People" as individuals and united as one, have a common thread of kindness that binds us. Kindness defined is "the quality of being friendly, generous and considerate; a kind act." One of the Greek definitions for "kind" is "chrestos" which in part means "useful" involving action. Each individual is given the manifestation of the spirit for the common good and through the spirit of kindness a supernatural generosity aligns with the heart and radiates toward others with no judgment, expectations and/or deserving nature.
Where there are people there is always a heartfelt opportunity to be kind, so always strive to be a bit more kind than necessary. Kindness is not what you do but who you are by doing ordinary acts with extraordinary love. Be the someone who ignites the light in others just for all to bask in the glow and makes everyone feel like a somebody just because you can. All acts of kindness leave priceless impressions and help heal any form of trauma. Be kind whenever possible, for it is always possible, for it is more blessed to give than receive.
The following are nationally and/or internationally accredited dates to recognize kindness:
1. Jan. 1, 2020 is International Planned Acts of Kindness (PAK), to be celebrated all year as 2020 Year of World Kindness.
2. Feb. 16-23 is National Random Acts of Kindness Week (RAK),
3. Feb. 17 is National RAK Day.
4. April 28 is International Pay It Forward Day (PIF).
5. Nov. 13, is Worldwide Kindness Day.
May is the chosen month to partake in the daily #KINDNESS Challenge. #KINDNESS Challenge is a daily month-long-plus gig. Studies and statistics show that it takes approximately 21 days to break a habit, whereas it takes 21 days to replace it with another. I believe daily practicing kindness for a month will form a healthy habit that will become a routine rather than effort. The challenge was founded by Elisia and Amy Jo Dalluge. The intention is to promote a healthier society by example and leadership through taking part and encouraging holistic kindness upon everyone everyday through actions of random and/or planned acts of kindness; in furtherance to pay it forward with further intention to dominate all harmful societal issues. #KINDNESS daily month-long-plus Challenge will be annually celebrated in the month of May.
I respectfully encourage everyone to please join in these upcoming special observances. Are you up for the challenge or are you scared?
---