Moses Lake senior Dax Lindgren swaps commitment to Big Bend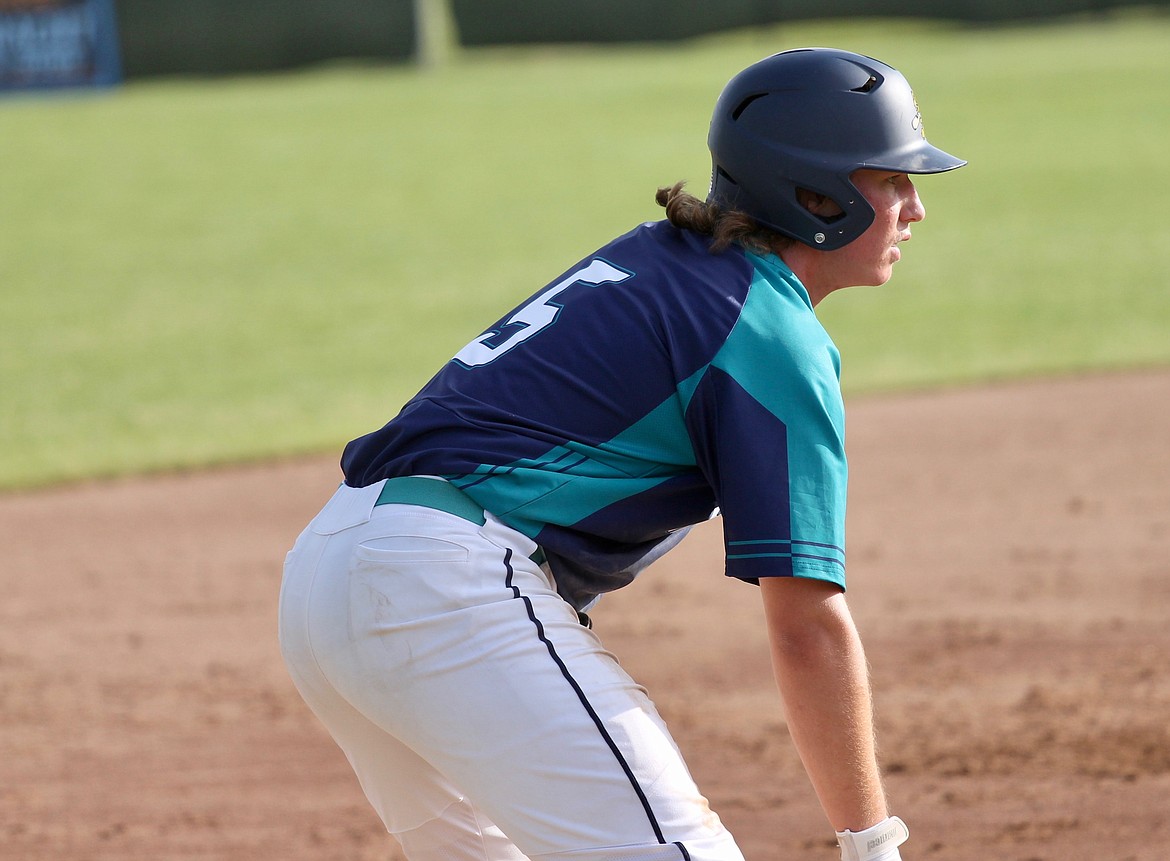 Casey McCarthy/Columbia Basin Herald Moses Lake senior Dax Lindgren waits on the pitch from third base during a game with the Riverdogs travel baseball team last summer.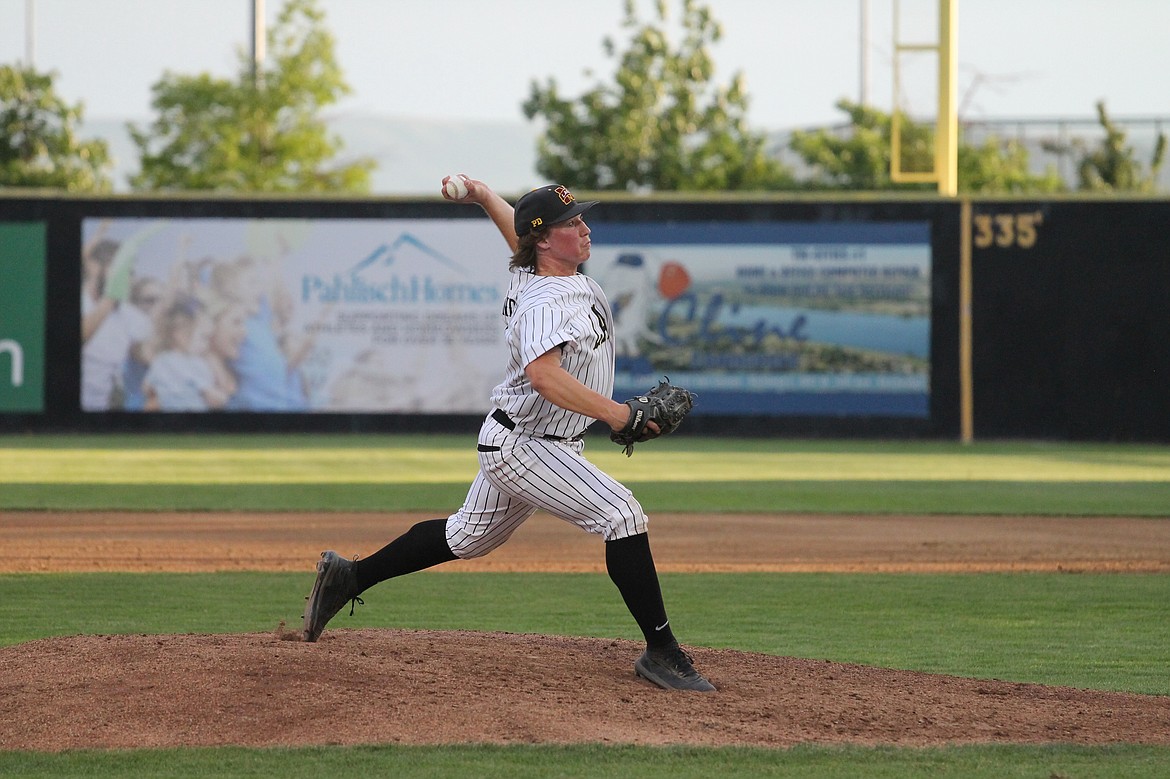 Dax Lindgren delivers to the plate for the Chiefs during the 4A state championship last spring.
Casey McCarthy/Columbia Basin Herald
Previous
Next
by
Casey McCarthy
Staff Writer
|
April 23, 2020 11:45 PM
MOSES LAKE — Moses Lake senior Dax Lindgren said he's just tried to stay positive and make the best of an abnormal situation. Lindgren's senior baseball season, like others around the country, was canceled due to closures put in place to mitigate the COVID-19 outbreak.
"It's a little weird, we try and make it work as best we can," he said. "Me and my brother are still playing catch, we actually have a batting cage at our house, so we're in that. We're adjusting to it, I would say."
Lindgren also made a major decision concerning his future recently when he decided to attend Big Bend Community College in the fall instead of Gonzaga University. NCAA senior spring student-athletes were granted an extra year of eligibility after their seasons were wiped away. Lindgren said one of the seniors returning to the Bulldogs was also a first baseman.
Many of Lindgren's future teammates with the Vikings are former high school teammates as well, with many of them celebrating in the rain together in Pasco after claiming the 4A state championship last May. Lindgren said going Big Bend felt like the best decision for him, receiving nothing but support from both colleges' staffs.
"The Gonzaga coaches, they're super supportive," he said. "They said hopefully I can come back in a year or so. That's my plan, to play there for a year or two, then hopefully move on to play somewhere Division I."
Lindgren said Vikings head coach Jameson Lange and the rest of the Big Bend coaching staff were pretty excited to have him joining the roster.
"Jameson Lange, he played for my dad when my dad was the coach at Big Bend and I was a little kid running around there," Lindgren said.
Lindgren said his former teammates he's reuniting with were excited to have him back as well. Lindgren said the group has been trying to find a place to get together when they can, throwing, hitting, and reigniting those old connections.
"Its pretty relieving knowing that some of my friends have already gone through a year at Big Bend," Lindgren said. "Hopefully, they'll help guide me on the right way to get started out there."
Dax Lindgren said his father and Moses Lake head baseball coach Donnie Lindgren told him the decision was up to him, offering his support and help wherever he could. After making some calls around, Lindgren said they landed on Big Bend and that it "just felt right."
Lindgren joins a strong recruiting class already for the Vikings, with a solid core returning. Lindgren said he thinks they've got a shot to win an NWAC championship next season.
"We have a lot of guys coming in I've heard, and, obviously, this year's guys are pretty stacked too," Lindgren said. "It should be fun."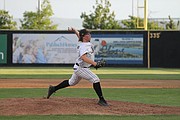 ---